Published Date: 17 March 2010 Scarborough News
PATIENT visiting hours at Scarborough Hospital are still restricted because of the rise in the number of people becoming infected by the bacteria C-difficile.

Infection control measures were put in place at the beginning of March when the current outbreak came to light.
The stroke unit was moved to Bridlington Hospital to allow deep cleaning work to be carried out. Two other wards which were temporarily closed, Ash and Haldane, have now been deep cleaned and reopened.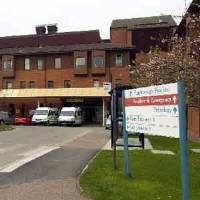 An isolation ward is in operation on the private patient unit and Holly Ward for patients with the bacterial infection C Difficile. Only one visitor per patient is permitted and visitors are being asked to wear gloves and gowns.
General visiting hours have currently been changed to 3pm to 4pm and 6.30pm to 7.30pm and visitor numbers are restricted to two per patient.
However, partners and siblings – two per patient – are allowed to visit Hawthorne ward (maternity) between 9am and 9pm.
Since the measures were put in place some elective operations have been postponed, but the trust will begin to treat urgent elective cases this week.
Trust chief executive Richard Sunley said: "Staff have really pulled together to ensure that we can continue to give patients the best possible care during this time and all staff, from infection control nurses to domestics have been working extremely hard to tackle this infection.
"All our proactive measures remain in place, and they will continue to do so, until we remain 100 per cent confident that the infection has been brought completely under control and there is no risk of any further infection."
Relatives and visitors are being asked to help prevent the spread of infection by washing hands with soap and water regularly, especially after using the toilet and before eating, and not coming into hospital if they feel unwell